Lazada advocates effortless online shopping to consumers across Southeast Asia
Lazada reveals customer satisfaction survey results

Ecommerce leader promotes effortless online shopping with integrated campaign

Campaign kicks off with The Effortless Shopping Sale happening on July 21-23, 2015 on Desktop and Mobile and on July 24-26, 2015 exclusively on Mobile App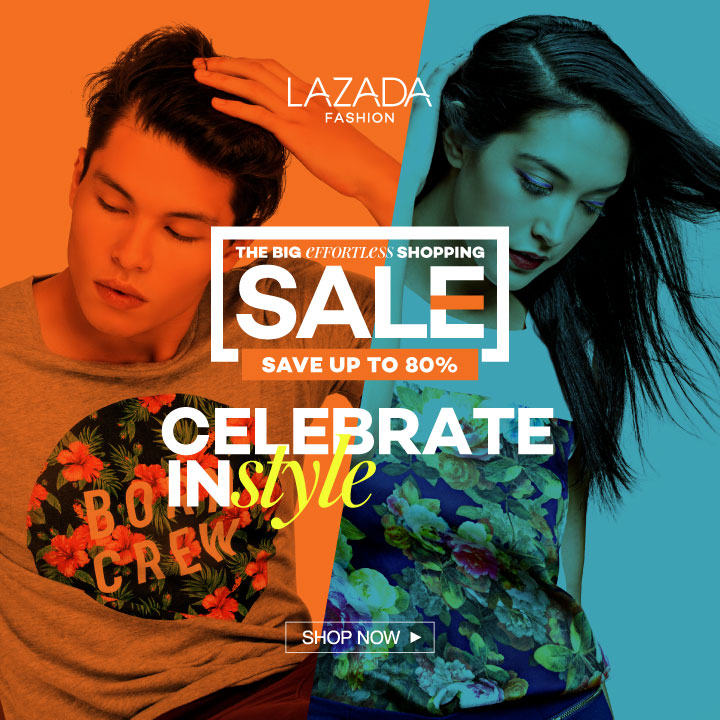 PHILIPPINES, July 2015 – Lazada, Southeast Asia's leading online shopping and selling destination, kicks off its Effortless Shopping campaign (

http://www.lazada.com.ph/effortless-shopping/

) in the Philippines from 21-26 July highlighting the benefits of effortless online shopping to Filipino consumers.
"We are committed to providing an effortless online shopping experience to approximately 550 million consumers in the Southeast Asian region. While our customer satisfaction survey reveals that respondents are satisfied with their online shopping experience, there is an untapped opportunity to reach out to non-online shoppers by highlighting the benefits of online shopping and thus changing their perceptions," said Inanc Balci, CEO of Lazada Philippines.
As an eCommerce leader in the Philippines, Lazada provides consumers with an effortless shopping experience with its user-friendly sites and mobile apps accessible at their fingertips anytime, any day. It offers a wide selection of international, local and exclusive products; and multiple secure payment options including cash-on-delivery.
Consumers can shop with peace of mind on Lazada as all items purchased are covered by Lazada's Buyer Protection Program. This provides a guarantee that products are genuine, new and not defective; and for customers to return the items within seven days for a full refund, otherwise. Consumers can also shop with assurance knowing that they can reach out to Lazada's customer service seven days a week by phone and email.
What Lazada Philippines Customer Say
As a customer-focused company, Lazada Philippines constantly reviews customer satisfaction levels. In Q1 2015, the company polled 28,429 respondents in the Philippines to learn more about their online shopping experience.
Products: 75% were happy with the range of products offered on Lazada Philippines, while 72% of respondents were satisfied with the quality of products offered
Website: 77% found the Lazada.com.ph website easy to use
Delivery: 73% found communication regarding delivery clear
Customer Care: 73% are pleased with the assistance provided by the Customer Care team
While the survey reveals that majority of respondents are satisfied, a Google Shopper Study published in June 2014 shows that product quality and security are the biggest barriers to online shopping in The Philippines. The study shows that 45% are worried about the security of their financial details in online transactions, while 36% of non-online shoppers are unsure about the warranty process of the items they purchase online.
"There is a clear disconnect between the perceptions of non-online shoppers and what our customers experience, highlighting the need to gain consumers' trust to dispel the barriers to online shopping. As a market leader, we are taking the first step towards highlighting the benefits of online shopping to all consumers through an integrated Effortless Shopping campaign," said Inanc Balci, CEO of Lazada Philippines.
The Effortless Shopping Integrated Campaign
Lazada's Effortless Shopping campaign integrates television (TV) commercials, website and consumer activation touch-points such as a customer newsletter and social media channels.
The campaign leads with two TV commercials highlighting how shopping at Lazada is safe, convenient and reliable and how the Android and IOS mobile applications (app) allow consumers to shop anything, anytime, anywhere.
Accessible via mobile and desktop, the Effortless Shopping campaign

http://www.lazada.com.ph/effortless-shopping/

) site highlights Lazada's key differentiators such as the widest product range, best-in-class mobile app experience, Buyer Protection as well as secure payment options including cash-on-delivery.
Lazada also curated online shopping tips on topics such as secure shopping, smart savings and category specific advice for parents, tech enthusiasts and fashionistas. These tips from Lazada's own experts are designed to help consumers become savvier and more confident online shoppers.
The Effortless Shopping Sale
Consumers can experience the benefits of online shopping during The Effortless Shopping Sale on Lazada Philippines from July 21 to 26.